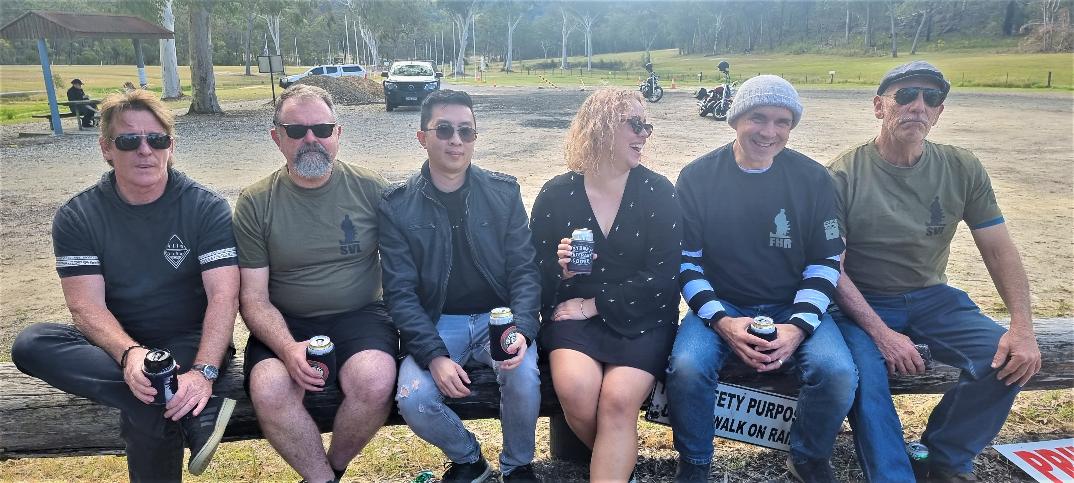 From Sydney Australia, Leny's Girl have Blues at their roots and a train ride through Country, Rock and back again. Fronted by vocalist Kasey Mckenzie, her Mezzo-Soprano combines with a mixture of crazy intricate guitar solos as well as smooth slide guitar from Beggsy and haunting harmonica from Cookie. Danny has recently joined us on keys and backup vocals. All this is poured over a solid serving in the engine room of drums from Brownie and Tom Raw's Bass. Leny's Girl is named in memory of Kasey's mother who sadly passed away of Motor Neurone Disease (MND).
When playing live Leny's Girl hits the stage with their raw and smokin' originals smoothly blended with eclectic and epic covers, the result encompasses rocking, stomping blues and gut wrenching ballads. The band has played festivals, pubs, clubs and charity events.
The Album "Walk Outside Again" was launched last year and is available on all online streaming platforms.
Soundcloud:
Rave reviews:
I just had the opportunity to review the most recent release, Walk Outside Again, from Leny's Girl and it's a cool rocker with Blues and Country Roots. Devil With A Gun is a real cool rock track with suspense and tension via a simple Bass line tight drum riffs a vicious harp riff and great vocals by McKenzie. (Bman's Blues Report, USA)

Kasey has a beautiful voice and the band's playing and arrangements are spot on' Ray Hensen - Blues Therapy Radio Worldwide (USA)

Not a great lot of Australian Blues makes it to the northern hemisphere; this has, and it's certainly worth checking if you enjoy hearing how the music has spread worldwide (Norman Darwen, Blues and Rhythm the Gospel Truth UK )
If you like your Blues Raw and smokin' then this one's for you. This band has it's very own sound bringing the blues into the 21 century. Go on, buy it. (Greg Johnston, Maverick Magazine, UK)

Kasey McKenzie delivers an astonishing vocal range powerful enough to give Janis Joplin a run for her money. (Blues Matters Magazine, UK)

"Very funky, Leny's Girl opens with "Pretend" the album that provides the necessary, unexpected tempo changes in this country rocker. On 'Walk Outside again' Kasey McKenzie demonstrates her singing qualities and Leny's girl the band what they keep in store. This is already promising!... " (ESC for Rootstime.be (Norway))

'This new band promises to be exceptional' Pete 'AMIGO' Williams – Made in the Shade –Sunbury 99.3 FM
'Awesome track (Devil with a Gun)' Graham Henries - Graz's Blues Den - Encore 96.3FM.